Most thought that the Lakers weren't going to make moves by the trade deadline with the team clicking recently which has gone 11-4 in their last 15 games. So much for that as the Lakers made a huge trade with the Cleveland Cavaliers reported by ESPN's Adrian Wojnarowski. The Lakers traded Jordan Clarkson and Larry Nance Jr to the Cavs for Isaiah Thomas, Channing Frye and a 1st round pick. What the trade means is that the Lakers have now set themselves up for maximum flexibility for this summer and 2019 to go after big free agents that will be available. The names that have notably been attached to the Lakers free agent wish list are: LeBron James, Paul George and DeMarcus Cousins. With Cousins out for the season with a torn achilles, Lakers may change their stance with him. Lakers are also reportedly going to go after Kwahi Leonard and Klay Thompson in 2019.
Clarkson's name has been thrown out in trade scenario's for quite a while now, but it was surprising that the Lakers actually pulled the trigger on the trade since they've been playing well lately.  With the Cavs set to take on Clarkson's contract, Larry Nance Jr was also included to sweeten the deal. Both Clarkson and Nance have been fan favorites in Los Angeles since both were drafted by the Lakers and have been growing with the core. Clarkson has been having an excellent season averaging 14.5 ppg, 3.3 apg, and 3.0 rpg while shooting 45% from the field. Nance did a lot of the dirty work for the Lakers not necessarily showing up in the stats. Nance is averaging 8.9 ppg, 6.8 rpg, and 0.5 bpg and has been the Lakers highlight reel with his tremendous dunks. Clarkson now gets to play with LeBron James and be on a playoff team. Nance gets to go back to his home state of Ohio and joins the Cavs where his father played for a couple of years.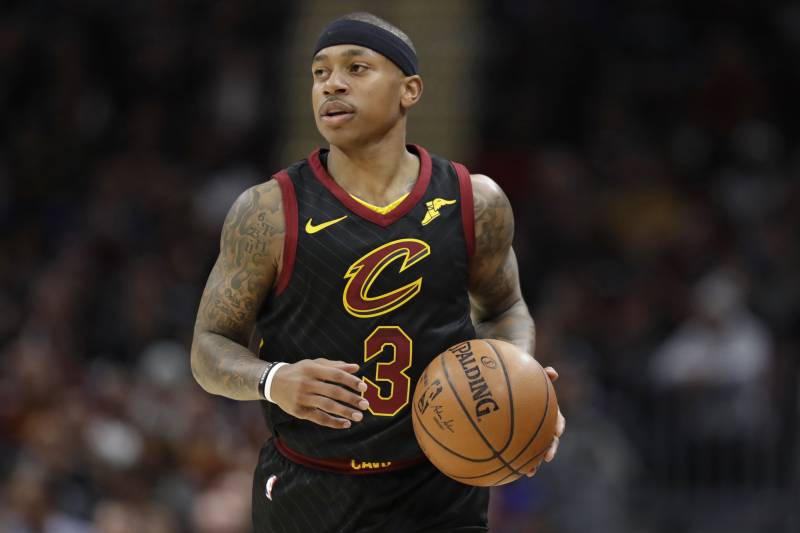 The Lakers will receive a good player in Isaiah Thomas, despite just coming back recently from an injury. They also getting some perimeter shooting with veteran Channing Frye. There was no doubt Thomas was unhappy in Cleveland. The chemistry just wasn't there with him. As you know Thomas was traded from Boston to Cleveland for Kyrie Irving. He's been a journeyman almost his whole career before making a name for himself with the Celtics and being an MVP candidate. Thomas is averaging 14.4 ppg, 4.5 apg while shooting 36% from the field this season. Frye is averaging 4.8 ppg and shooting 50% from the field. The Lakers are ranked dead last in 3-point percentage and this move makes sense now that they bring some shooters on the team. The big kicker in the trade is that the Lakers also pried away a first round pick from the Cavs. The reason this is key is because they now have a huge asset to use as a trade chip, draft a good young talent or attach it to Deng's contract to get rid of it. Thomas and Frye are also expiring contracts, so the Lakers aren't tied down to them.
Since last season, Magic Johnson has made it no secret that he wanted to have flexibility to improve the team. Now they have it, and they can start getting some really good talent to supplement the young Lakers core. This trade opens up an enormous amount of opportunities going forward and it will be exciting to see how the Lakers roster changes this summer and the year after